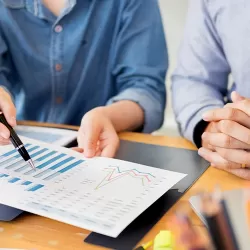 You may be considering help from a financial planner for a number of reasons, whether it's deciding to buy a new home, planning for retirement or your children's education, or simply not having the time or knowledge to get your finances in order.
Whatever your needs, working with Konty Financial Services can be a helpful step in planning your financial future. We understand that there should be no compromise when it comes to your financial future. That's why we work diligently to serve as the ultimate steward for your wealth, simplifying life's complexities with a full spectrum of strategies for a tailored plan that we believe is the only one you'll ever need.
No matter what stage of life you're in, we can help you pursue independence, freedom and the things that matter most to you. We're here to empower you to make decisions that can lead to higher levels of enjoyment and contentment in your life.
Konty Financial Services is a comprehensive financial services firm committed to helping you improve your long-term financial success. Our customized programs are designed to manage your wealth by delivering an unprecedented level of personalized service.
INVESTMENTS
Bonds
Brokerage Accounts
Traditional IRA
FINANCIAL PLANNING
Tax Plans
401(k) Planning
College Plans
INSURANCE
Disability Income Insurance
Long Term Care Insurance
With personalized service and attention to detail, Konty Financial Services proactive approach to financial planning can help you build for the retirement of your dreams and ensure the financial well-being of your loved ones. Everyone's financial roadmap is different, but we're here to let our clients know they're always in control of their destination.
Virtual Financial Planning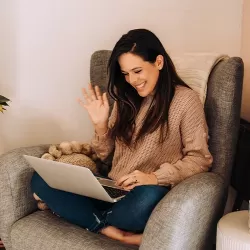 Because you're busy out there enjoying your best life, meetings can occur from the comfort and convenience of wherever you happen to be. All you need is an internet connection. With virtual headquarters in Cañon City, Colorado, we can serve clients locally or across the country. You won't ever have to take time out of your day or travel to get to a meeting.
Choosing a qualified and trustworthy financial planning firm like Konty Financial Services could possibly be the most significant investment decision you will ever make in your lifetime. You shouldn't be limited to just a handful of choices. Thanks to modern technology you're no longer limited to working with an advisor in your immediate geographic area.